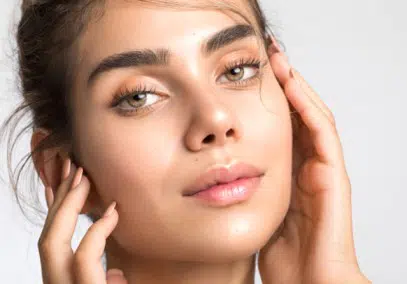 The desire for facial and body rejuvenation is almost universal. Western culture emphasizes and focuses on the youthful appearance of the face and body. Surgical procedures are the gold standard for body and facial rejuvenation. However, the desire for less expensive and potentially less invasive treatments has led to the development of fillers, Botox, and threads.
The threads are made of absorbable material with small hooks or barb-like structures interspersed along the length of each thread. They come in different sizes. The barbed ones theoretically give the best lift. These threads must be placed strategically throughout the face and neck and repeated often enough to achieve maximum results. It's generally accepted that threads will only give a maximum of 30% temporary lift as compared to a real surgical facelift performed by a highly skilled trained and experienced surgeon.
Some patients have stated that they have not seen many results with threads probably because their expectations were over-extended. Not all patients are good candidates for thread lifts especially if they have significant excess skin and muscle sagging. Threads in these patients will not give a noticeable result. Some surgeons may use smooth threads in conjunction with a real surgical open facelift. I have not seen any studies demonstrating a profound improvement with this technique.
Facelift
More commonly fat transferred to the face is used in conjunction with a deep playing facelift which in the right hands can give the best and most long-lasting result to turn back the clock and restore a more youthful look to the cheek and especially the neck. Remember the absolute telltale sign of aging is that sagging of the neck which is comprised of skin, muscle weakness, and bands, and in some patients fat. Therefore, these three components must be treated simultaneously to achieve the best long-lasting result.
Some surgeons recommend waiting at least two months after the thread to have a facelift. Interestingly, no real long-term studies are available to evaluate threads in the face before a facelift. Keep in mind however that all foreign objects like fillers and threads may produce a less-than-optimal environment in the deep tissues of the face when a facelift is entertained. Once the fillers and threads are placed collagen formation, which is really scar tissue, could pose a problem for the surgeon performing a deep plane facelift. If the neck and cheeks and jowls sag significantly, I would prefer to perform and recommend a full facelift.
Again, the effects of these fillers and threads on the face that is about to have a facelift may yet be unpredictable. Threads are not a substitute for a facelift, they may be a temporary treatment.
BOARD-CERTIFIED PLASTIC SURGEON
MEMBER OF AMERICAN SOCIETY OF AESTHETIC PLASTIC SURGERY