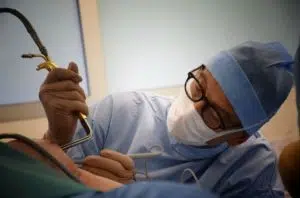 The adage – if it's not broken don't fix it – also applies to breast implants. Breast implants are, have been, and remain the most sought-after plastic surgery procedure. Attractive breasts go a long way to enhance our parent's desirability and fashionability.
Breast implants are foreign objects put in use surgically to enhance breast appearance. The fact that these foreign objects are put in the body does not give them universal acceptance by the body.
If we have no problems with breast implants, then replacing them is unnecessary. There are some who believe that the older implants have a slightly inferior composition to the more contemporary ones. Therefore may present an increase in the risk of leakage. And, pain from capsular contracture, infection, or other breast pathology may require removal.
Hardness from severe capsular contracture may be one of the more common reasons for breast implant replacement. The infection risk usually occurs in the first month or so after surgery. Also, trauma to the breast may be a reason for replacement. Deflation of saline implants or gel leakage from silicone implants are also reasons for replacement.
It is truly a myth that implants need to be replaced every 10 years. I repeat this is a myth. Each breast implant manufacturer may offer different warranty programs. Every recipient of breast implants should be familiar with the warranty programs for their specific implant. Because the implants are foreign objects, and the body may not always react favorably repeat surgeries in addition to replacement may be a requirement but rarely.
Again, breast augmentation with silicone implants remains one of our more rewarding procedures. Check out our before and after photo galleries for more insight into this rewarding procedure.
BOARD-CERTIFIED PLASTIC SURGEON
MEMBER OF THE AMERICAN SOCIETY OF AESTHETIC PLASTIC SURGERY