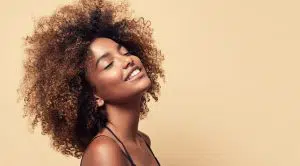 Ethnic rhinoplasty refers to those nose job operations on patients other than Caucasian. This includes people of Spanish descent, but primarily African Americans and Asians. The principles are the same insofar as we must address the bone the cartilage and especially the skin.
It is the skin covering that is the primary obstacle in rhinoplasty to achieving the most elegant and delicate result. When we are faced with skin that is thicker than average, we must take special measures to try and achieve our best result. There are multiple techniques including graphs of cartilage and bone that can be taken from the patient or from the tissue bank.
ETHNIC RHINOPLASTY PLASTIC SURGERY
In addition to the internal structures that are required to achieve the best result there may also be reshaping of the nostrils required often referred to as base reduction. I prefer bank cartilage in conjunction with the patient's own cartilage to achieve the most optimal results for ethnic rhinoplasty. The principles of achieving the most aesthetic result include tip contour, profile, or dorm, middle third with and importantly the tip to lip distance. In ethnic rhinoplasty this tip to lift distance is most often short.
Therefore, grafting must be entertained to improve this all-important component of the ethnic rhinoplasty. Osteotomies of the middle third are often required to achieve the optimal narrowing of the middle third. The dorsum may require reduction or make may require augmentation. And lastly reshaping of the nostrils must take place to give the patient the best possible result. In my opinion packing splint are important to achieve the best result.
View our Ethnic Rhinoplasty gallery of before and after photos here.
THOMAS TREVISANI, MD
BOARD-CERTIFIED PLASTIC SURGEON
MEMBER AMERICAN SOCIETY OF AESTHETIC PLASTIC SURGERY