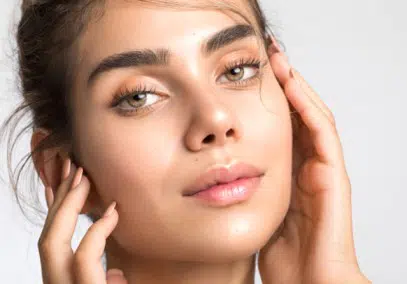 Facial rejuvenation is a highly desirable goal for many of us in Western culture. The face shows aging in many ways. Skin, muscle, and fat appear to sag over time. Nonsurgical treatment methods such as the ponytail lift make attempts to stop aging and hopefully reverse it.
The deep plane facelift with aggressive treatment of the bands in the lower neck with high plication of this SMAS layer is in my opinion the gold standard for facial rejuvenation. There is no way to address the facial sag with non-surgical methods completely.
However, in some instances where a facelift may not be entirely desirable absorbable threads are put to use with some benefit. Doctors who use threads have varying techniques with the hope of achieving noticeable improvements. The theory is that the threads, although absorbable, may produce collagen sufficient to counteract certain areas of sag.
In addition to this method is the "ponytail lift". This requires an incision in the hair-bearing temple area of the lateral forehead. Through this incision, the fascia–muscle complex is advanced superiorly and sutures are put in place. Theoretically, this procedure may produce the benefit sought by the patient.
These procedures – threads and minimal interventionist attempts to rejuvenate the face. However, in my opinion, have a limit to their value. If the patient understands these procedures are no substitute for real surgical facelift intervention and accepts the fact that only surgery can provide the longest-lasting result. At that time the patient may be an acceptable candidate for these procedures even with their limits.
Also, the texture of the skin may be significantly made better with one of the resurfacing treatments – for example, lasers, RF micro-needling, etc.
BOARD-CERTIFIED PLASTIC SURGEON
MEMBER OF AMERICAN SOCIETY OF AESTHETIC PLASTIC SURGERY