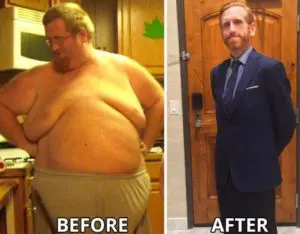 A large part of our practice is body contouring after weight loss or multiple pregnancies. These operations can be very rewarding and very helpful to the patient. This is because it can produce a much more attractive and, in most cases, refined and streamlined body configuration.
Like all things in plastic surgery health and safety are our first priority. The BMI, or body mass index, is a method to gauge safety and health risks to a degree. It does not assess individual organ systems. However, there is a correlation between high BMI and postoperative complications. Our weight for our height is what the BMI measures. It has an optimal range for each individual.
Bariatric Surgery – Body Contouring
If you weigh more than 300 pounds with a BMI over 50, this can be a significant unnecessary risk for complications after body contouring surgery. Therefore, in our practice, we advise patients to consider bariatric surgery. This is a mechanism to alter the intake of food and its conversion to body fat.
Overall health is more important than cosmetic surgery. Therefore, we advocate a healthy lifestyle that includes limited caloric intake. And, furthermore, the development of muscle mass improvement with cardiovascular exercise. These vital practices can improve the quality of life.  And, also lose weight and prepare you for body contouring procedures.
In the state of Florida, when the BMI exceeds 30, in-office procedures prohibit body contouring. Surgical operations are done more safely and legally in a certified outpatient surgery center. Most hospitals offer certified outpatient facilities adjacent to and in conjunction with their main hospital services.
High BMI patients should have their procedures at these facilities. This is in order to maximize their safety and minimize post-operative complications. Body contouring is part of a transformative process. It begins with a commitment to shed as much unwanted fat as possible. This weight should be shed prior to engaging in and making the investment for major body contouring operations.
Each of us has our best self physically and anatomically in our possession. Body contouring, when done appropriately and in conjunction with lifestyle change can profoundly add to our enjoyment on this earth.
THOMAS TREVISANI, MD
BOARD-CERTIFIED PLASTIC SURGEON
MEMBER AMERICAN SOCIETY OF AESTHETIC PLASTIC SURGERY